Part of the 32.5 tonnes of rice wreath donated by Yunho fans from all over the world!
2  mini projects were undertaken:
1) Under the banner of our previous forum OH (500 kgs)
2) Under Lily Leong's personal name. (700 kgs)
The day Jung Yunho was announced as the 2nd lead for MBC's prestige sageuk drama to be aired on the 4th of August, Yunfans from  from Korea, China, Japan & the rest of the world mobilised themselves on various projects in support of his role as Moosuk, the finest swordsman in the drama.
Yunho is indeed loved by us and evidence of it is the overwhelming support for him or in his name. The most impressive of all  the support,  is the record breaking  for rice wreath donations by his fans to charity details here & here.
Hence, we are proud to open this thread, cataloguing in detail  the types of support  that included the rice wreath donations in his name,  gifts & food support to the staff of the drama  including personal presents to Yunho.
[trans] <Journal of Night Watchmen> "Unprecedented" The presents for the press conference which show the fans' love creates "buzz"
The various presents including post-its, beverages, and cookies, proudly prepared by Yunho's fans showed their meticulousness. In addition, the letters personally written with sincerity by the fans for the reporters, found amidst the presents, are also attracting attention.
The rice wreaths were so many to the extent that they lined along the long corridors and all the way into the rooms. Other than of course local fans, one can also confirm that the love from the fans from approximately 20 countries such as Japan, England, America, and Taiwan etc are directed at "Journal of Night Watchmen".
http://www.imbc.com/….html?idx=99502
1) From Yunfans United Nations
Dreame Korea Posted the entire name list & all who donated:
http://dreame.co.kr/…data=idx=397651
cr as tagged
And here is Yunho thanking his fans  
 during the presscon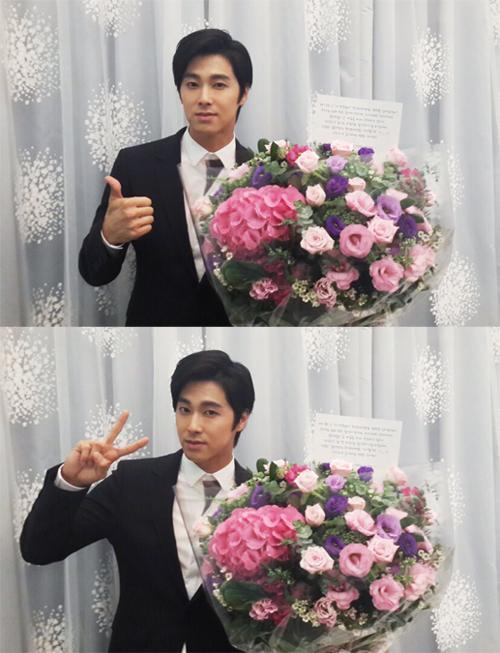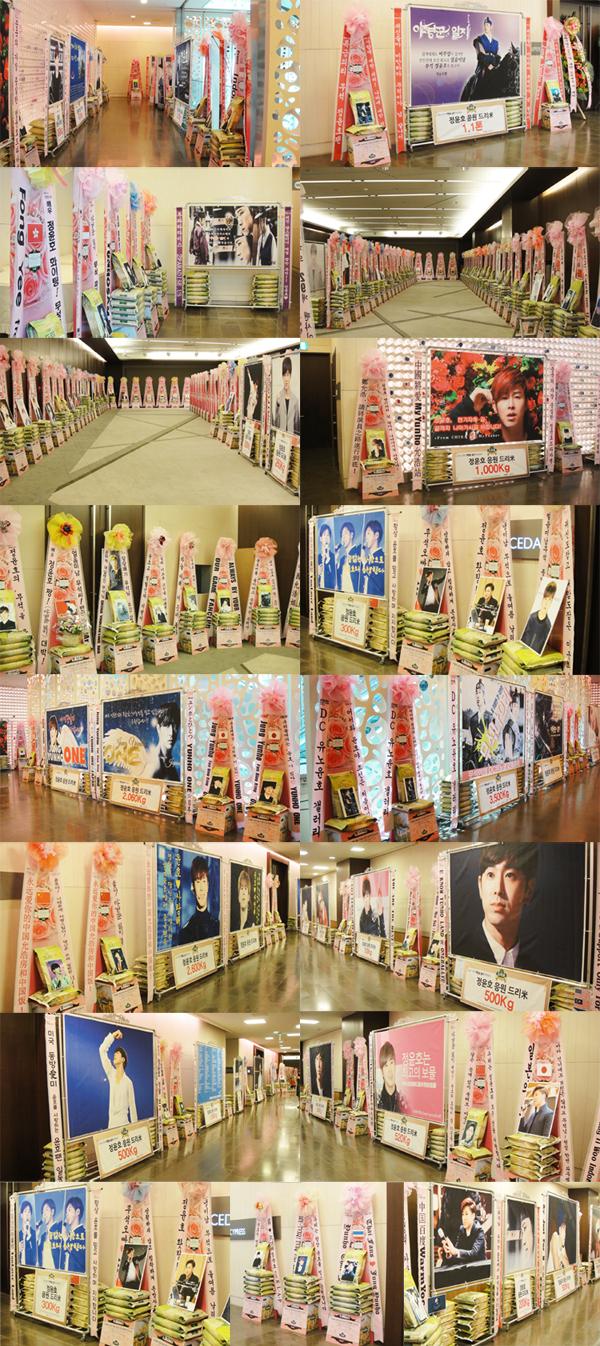 cr: http://m.smtown.com/…Details/6875506
read more : http://tvxqtoday.com/index.php?threads/2014-yunho-fans-support-for-journal-of-night-watchmen.60/